Impact Africa by Supporting PAACS Today
You can make a difference in the life of a surgical resident in Africa by contributing to the Pan-African Academy of Christian Surgeons. There are two primary ways to donate, either online by clicking the button below or by mailing a check to the address below. We take the stewardship entrusted to us seriously, so we've created a Donor Bill of Rights just for you. All donations are tax-deductible. Thank you for your generosity.
Mail a Check - US Only

Make checks payable to PAACS.

Mail to:
PAACS
PO Box 735262
Dallas, TX 75373-5262

Our new FEIN is
84-2569391

If you have any questions about your donation to PAACS, please contact us at
847-571-9926 or email us at donate@paacs.net.
Learn about other ways to support the mission of PAACS with your everyday spending.
---
Memorial and Endowment Funds
Dr. Sarah Lantz was a general surgeon who had a desire to be a full-time missionary surgeon. She completed her Post-Residency Program at Mukinge Hospital in Zambia, Africa. Sarah was diagnosed with advanced breast cancer in July 2015 and passed away January 2016. A memorial fund has been established in Sarah's honor to commemorate her life. Read More

Donations will go to fund a PAACS resident's training program. It costs $125,000 to train a PAACS resident for 5 years. Thank you for your donation!

Dr. Bob Cropsey is a general surgeon who was a career missionary surgeon in Togo, West Africa. Dr. Cropsey has been instrumental in starting a surgical ministry in Togo. He is still very active in their surgical ministry and envisions working towards creating a future PAACS surgical residency program for Africans. This endowment has been created to help fund surgical training of residents in Togo as a future PAACS site to honor Dr. Cropsey's work.

The goal is for the proposed residency program in Togo to gain all necessary approvals to become a PAACS program and admit residents in 2020 and thereafter. Please note that if approvals for the Togo residency program do not occur for any reason (including but not limited to insufficient financial resources, insufficient hospital facilities, political / government strife, etc.) and the Togo residency program cannot open, then the endowment resources will be utilized to support other PAACS surgical residency programs in other West African nations until a Togo PAACS program opens. The Endowment will remain intact.
---
Accreditation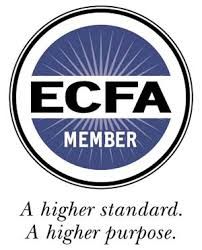 PAACS is a member of EFCA, the Evangelical Council for Financial Accountability. As a member, we receive accreditation by faithfully demonstrating compliance with established standards for financial accountability, fundraising, and board governance.