Steven Darst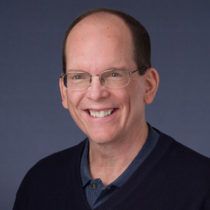 Steven Darst
Contact Information:
PO Box 1458
Palatine, IL 60078
Email Steven
Steven Darst joined PAACS when God answered his question, "Is this all there is? If so, then that is okay." Much to Steve's excitement, he found that there is more and that PAACS is a part of the answer. Steve feels blessed to support an organization that impacts the African people physically as well as spiritually. He has been a Christian for most of his life and has always had a heart for supporting those on the mission field. Up to this time, Steve has faithfully supported missions financially, but now God is giving him the opportunity to support those on the mission field with his time and his talents!
Steve has born and raised on a small rural farm in Ohio and obtained his accounting degree at The Ohio State University. Since 1988 he has worked in various types of nonprofit organizations. In 1991, he passed his CPA exam. For the last 20 years, Steve has served at Christian homeless shelters in central Illinois. The accounting department he managed is considered by the auditors to be highly professional and ethical.
After graduating from Ohio State, Steve met and married Jennifer. After they moved to Chicago, she left a career in Nuclear Engineering to homeschool their four children. Their oldest daughter has now graduated from Cedarville University with a degree in Chemistry and is married. Their middle two daughters are studying computer and electrical engineering, respectively, at Cedarville. The youngest, a son, is in high school.