Susan A. Koshy, JD, MPH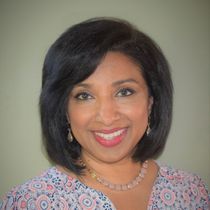 Susan A. Koshy, JD, MPH – Chief Executive Officer
Contact Information:
440 W. Colfax Street # 1458
Palatine, IL 60067
Email Susan
Susan Koshy is the Chief Executive Officer of the Pan-African Academy of Christian Surgeons (PAACS), a non-denominational, multinational service organization dedicated to training African physicians as surgeons in-country to meet the continent's diverse surgical needs. 
Throughout her career, Susan has worked to help people both in the US and around the globe to receive better access to healthcare. She graduated magna cum laude from the University of Nebraska at Omaha with a BSW.  She also holds a Master's in Public Health (MPH) from the University of Illinois at Chicago and a Juris Doctorate (JD) from the University of Iowa. In 2014, she also started participating in Northwestern University's Kellogg Executive Scholars Program.
During her career, Susan directed and managed two national specialty orthopaedic associations, the Ruth Jackson Orthopaedic Society and the J. Robert Gladden Orthopaedic Society. Over 4 years, Susan led the restructuring of both organizations, strengthening their internal infrastructure, growing their membership, and increasing the finances of both societies. Susan has also been instrumental in developing nationwide organizational and legislative programs for both the American Academy of Orthopaedic Surgeons and the American Academy of Dermatology.
Susan is the proud wife of Dr. Thomas Koshy and mother to Joshua, Daniel, and Grace.  She is a devout follower of Jesus Christ.