Walter Johnson, MD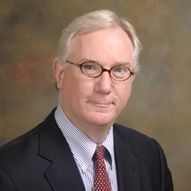 Dr. Walter Johnson – Associate Vice President for Academic Programs
Contact Information:
440 W. Colfax Street # 1458
Palatine, IL 60067
Email Walter
Dr. Walt Johnson is PAACS Associate Vice-President for Academic Programs. Walt was born into the family of a missionary surgeon and grew up in the Far East. During these years, he was exposed to many of the challenges facing not only missionary surgeons, but also their families, including the complex demands of serving away from one's native land and culture.
Prior to this position, he led the Emergency and Essential Surgical Care Programme at The World Health Organization in Geneva, Switzerland, from 2015-2019, working to increase access to safe, timely, and affordable surgical and anesthesia services to all underserved populations through the attainment of high-performing healthcare service delivery platforms, training an adequate health workforce, and developing strong partnerships to achieve these goals.
Walt brings to PAACS a broad experience in global surgical efforts, including work with governmental health ministries, professional societies, academics, and faith-based organizations worldwide. While clinically active, he went annually as visiting professor to a neurosurgical training program in China for several years. From 2012 through 2015, he served as the LLU/PAACS liaison, and in 2012, he served on an LLU site visit to 9 PAACS programs.
Walt completed his medical degree at Loma Linda University in California, followed by neurosurgery training at SUNY-Health Science Center in Brooklyn, and a cerebrovascular fellowship at UCLA. He was involved in academic neurosurgery until 2009, serving as the Vice-Chairman of Neurosurgery at Loma Linda University for over a decade. Currently, he holds Professorships in Surgery, Neurosurgery, and Public Health, and is the Director of the Center for Global Surgery at Loma Linda University in Loma Linda, California.
Walt holds Master's degrees in Business Administration and Public Health from Claremont Graduate University in California. He also serves on several non-profit boards.
Walt is married to Adele, his wife of 25 years; their son, James, is currently living at home and is attending college. Their home is in Redlands, California.