Renee Fink, CPA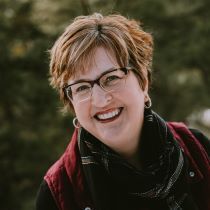 Renee Fink, CPA – Chief Financial Officer
Contact Information:
PO Box 1458
Palatine, IL 60078
Email Renee
Raised in the beautiful ranchland and farmland of western Nebraska, Renee Fink grew to become a Certified Public Accountant (CPA) and now serves as Chief Financial Officer (CFO) of PAACS. Renee began her accounting career in a public accounting firm and would later transition to healthcare finance. She served various Nebraska hospitals over many years as CFO and Controller before joining the PAACS team in the summer of 2023.
While still young in accounting, Renee took a year off work to attend Moody Bible Institute, Chicago, to gain a deeper understanding of God's word, believing God was preparing to move her into missions work abroad. It was during this time of spiritual preparation that Renee met her husband, Kevin. Instead of moving to the uttermost parts of the world, they returned to Nebraska to serve rural churches of the Christian and Missionary Alliance and raise their twin sons. God modified their call to ministry from serving across the ocean to across the street.
Renee's faithfulness to local ministry now brings her back to global ministry through PAACS. She is excited over God's direction and the future of PAACS. Renee is committed to using her God-given desire and abilities to serve the PAACS team to bring the Gospel and surgical care to the uttermost parts of Africa.
Renee and Kevin continue to live in western Nebraska. Their twin boys are grown and married, and all love Jesus.