25th Anniversary Book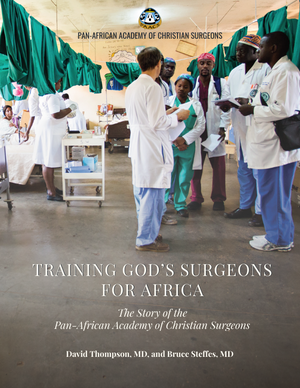 Training God's Surgeons for Africa: The Story of the Pan-African Academy of Christian Surgeons
On the 25th anniversary of the founding of the Pan-African Academy of Surgeons, this book has been published to commemorate the faithfulness of God and the sacrificial work of those who have paved the way for PAACS. The history of this ministry is detailed in this book along with inspiring stories from PAACS graduates and faculty. These testimonies display God's hand being upon the hands of PAACS surgeons as they bring hope and healing to the poor and needy in Africa.
---
---
Are you interested in being a surgical educator on the mission field? Here is a guide.
---
Books
---
Other Resources – Blogs, Websites, and Newsletters
---
Didn't find what you were looking for, or have further questions?