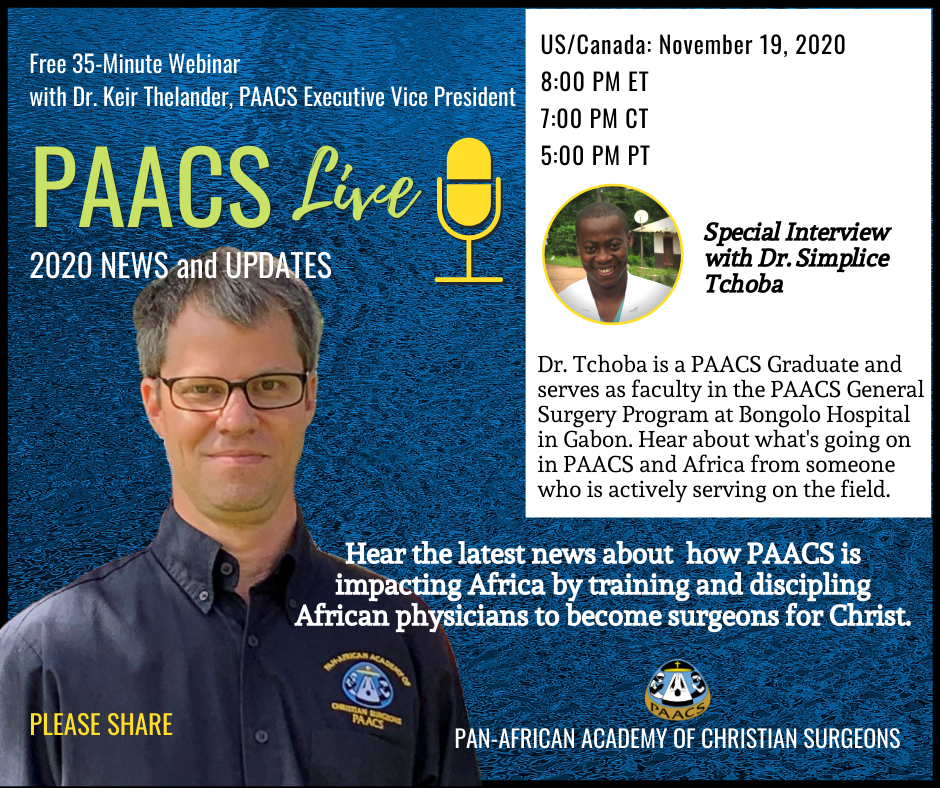 35-Minute Webinar Date and Time:
US/Canada: Thursday, November 19, 2020
8:00 PM ET | 7:00 PM CT | 5:00 PM PT
Africa: November 20, 2020
3:00 AM EAT | 2:00 AM CAT | 1:00 AM WAT
Registration is now open. Please click link below to register.
You are invited to our second PAACS Live Webinar with host Dr. Keir Thelander, Executive Vice President of PAACS. Dr. Thelander will share news and updates about how PAACS is impacting Africa for Christ and what's down the road for PAACS.
He will be presenting an interview with Dr. Simplice Tchoba, who is a PAACS Graduate and Faculty at the PAACS General Surgery Program at Bongolo Hospital in Gabon. Dr. Tchoba will be discussing his experiences with PAACS in surgical training and spiritual mentorship, providing us with a "boots on the ground" perspective.