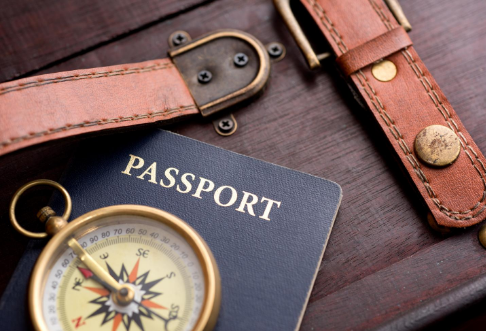 TRAVELING FELLOWSHIP FOR ALUMNI
The PAACS Alumni Liaison Committee announces the first annual "inaugural" Travel Fellowship Program which is planned to begin in late spring of 2021. The goal of this travel Fellowship is to promote more personal relationships, familiarity, and collegiality between you (the fellow), your PAACS Alumni Colleagues, and the PAACS organization, its members, supporters, and friends.
This 3+ week Fellowship is intended to provide opportunities for professional development through visits to several medical centers, participation in educational activities within the surgical departments, such as teaching conferences and grand rounds-lectures, as well as observing cases in the Operating Room. There will be many opportunities for casual personal conversations with other physicians, residents, and surgeons throughout the program.
There will also be several planned gatherings of PAACS supporters where you will be asked to make a presentation to share the story of PAACS, your own story, and your personal experience in practice, including patients or situations where you felt God's presence or guidance. We urge you to share family and personal stories as well.
All travel, lodging, and fellowship related expenses will be paid for by the Alumni Liaison Committee.
Committee members and PAACS leadership will be the hosts for this adventure. There will be a few days allotted for separate personal free time for the fellow, for local sight- seeing, relaxation, or visiting friends or relatives. You will be invited to attend church and worship services with your hosts whenever possible.
While more extensive independent travel by the fellow in the US is not discouraged or prohibited, it must be communicated to the Liaison Committee and arranged by the fellow himself in advance, so there will be no risk of a conflict with the Travel Fellowship schedule. In addition, any extracurricular travel for personal reasons should be scheduled immediately before or after the fellowship agenda, and will not be paid for by the Alumni Liaison Committee.
Each year's fellow will receive a $500 honorarium that they can use however they choose for personal savings or expenses, family gifts, additional travel, or personal items.
The Fellowship can only accommodate one person each year, and candidates for application (male or female) will be invited by the Alumni Screening Committee to apply. PAACS alumni cannot self-nominate.
PAACS Alumni who are selected to apply for the PAACS TRAVEL FELLOWSHIP will need to meet the following criteria. In order to be considered, they must:
Be a PAACS ALUMNUS with a minimum of 5 years of surgical practice following graduation, and remain in good standing with your hospital and community.
Be a follower of Christ who desires to grow in your faith and model that faith in your family, surgical practice, and community.
Have a desire to maintain connections with the PAACS community and pursue continuing professional and spiritual growth and maturity.
Understand that participation in this Fellowship Program will involve at least a 3-week departure from your surgical practice. We want to encourage all candidates to seek interval coverage or pre-arranged referral choices for their practice. This should assure that your patients, and / or hospitals and referring physicians are not left without qualified surgical services.
A formal letter must be provided by your hospital administrator that specifically states that your involvement in the PAACS Travel Fellowship, including your 3-week absence from work, is supported and approved by the hospital administration. Mail to: PAACS | PO Box 1458 | Palatine, IL 60078 | www.paacs.net
The Fellowship candidate must not have been the cause of a breach of contract with any hospital employment at any time.
If married, make certain that your spouse and family are supportive of this commitment, and that arrangements can be put in place to assure they will have the resources to be safe and secure while you are gone.
Have a willingness and desire to be an ambassador for PAACS and its impact on surgical care in Africa, both at home, in your community and practice, and during your travel in the US. It is expected that the Fellowship will involve travel to multiple cities, visits to several medical centers to observe medical and surgical practice in America, attendance at grand rounds, and possibly observing in the operating room. There will be opportunities to interact with other surgeons and meet with PAACS supporters and donors, as well as others from all walks of life who may be hearing about PAACS for the first time.
Prepare in advance, with PAACS administrative and technical support, a personal testimony and presentation (PowerPoint, video, etc.) that describes your calling and motivation to become a Christian surgeon. In this presentation you should also describe your personal experiences during training and afterwards in your practice, including how PAACS has prepared you surgically and spiritually for your career as a surgeon and follower of Jesus Christ. You are encouraged to share experiences from your current practice, including one or more patients where you saw or experienced God move. You will be given more detail and support to help you prepare.
Those candidates who are invited by the screening committee to apply for the PAACS Travel Fellowship must review the announcement, the Travel Fellowship Agenda, the Travel Fellowship Selection Criteria, and the Application Form. They must also examine personal, family, and surgical practice issues, including coverage, and approval by their hospital administration, in order to confirm support for their three weeks absence from home and practice. More detailed instructions and itinerary will be available as the scheduled date approaches.
Two applicants will be approved the first year. One will be the primary fellow, the other will serve as an alternate, should the primary candidate not be able to participate for any reason. Both selected applicants should apply promptly for their appropriate visas in order to assure timely approval. The costs for the visa and any associated travel will be paid or reimbursed in full by the Alumni Liaison Committee. It is anticipated that the alternate candidate will be selected as the primary fellow the following year, and a new alternate candidate will be selected.