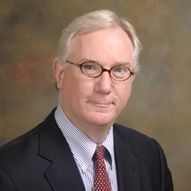 PAACS welcomes Dr. Walter Johnson back to the PAACS family. Johnson is well-known to PAACS having been involved since 2011. He was one of the inspection team from Loma Linda University in 2012 and became the liaison for LLU on the Commission later that year. In 2015, Walt Johnson resigned from PAACS and accepted the position of the Emergency & Essential Surgical Care Program Lead in the Service Delivery and Safety Department at the World Health Organization in Geneva, Switzerland. He has subsequently returned to Loma Linda University in 2019. 
Dr. Johnson was born into the family of a missionary surgeon and grew up in the Far East. He completed his medical degree at Loma Linda University in California, followed by neurosurgery training at SUNY-Health Science 
Center at Brooklyn, and a cerebrovascular fellowship at UCLA. He was involved in academic neurosurgery until 2009, serving as the Vice-Chairman of Neurosurgery at Loma Linda University for over a decade. Currently, he holds Professorships in Surgery, Neurosurgery, and Public Health, and is the Director of the Center for Global Surgery at Loma Linda University in Loma Linda, California. Walt holds Master's degrees in Business Administration and Public Health from Claremont Graduate University in California. Dr. Johnson now rejoins PAACS on a part-time basis as the Associate Vice President for Academic Programs. 
With the continued growth and expansion of PAACS into subspecialty training, the need exists to grow the administrative personnel of PAACS. In a part-time role of Associate Vice President for Academic Programs, Dr. Johnson will be carrying the load of overseeing the subspecialty academic programs, including working with the respective councils and committees of PAACS to set requirements and policies, developing streamlined processes for reporting requirements of programs, and helping to plan for the future development of PAACS to help us maintain the high-quality cutting edge training that PAACS is known for. Dr. Johnson will also take advantage of his background and the connections he has made to speak on behalf of PAACS to international groups such as COSECSA, WACS, and WHO. 
During his day-to-day interaction with PAACS, Dr. Johnson will work closely with PAACS Executive Vice President, Keir Thelander, to give oversight to the PAACS programs, promote PAACS within the LLU community, and leverage Dr. Johnson's global surgery experience to further the PAACS mission to train and disciple Christian African doctors to become surgeons and fully-devoted followers of Jesus Christ. 
He stated, "I view my role as primarily supporting the mission of PAACS to train and disciple surgeons and anesthesiologists to provide access to the enormous numbers of underserved people, particularly in the continent of Africa, who currently lack access to safe, timely and affordable surgical and anesthesia care. 
It is my hope and prayer that my contribution to PAACS, the leadership team and the programs, that God will be glorified and that His gospel of Grace will be further advanced. 
Please welcome Dr. Walt Johnson to the PAACS family. His e-mail is walt.johnson@paacs.net.