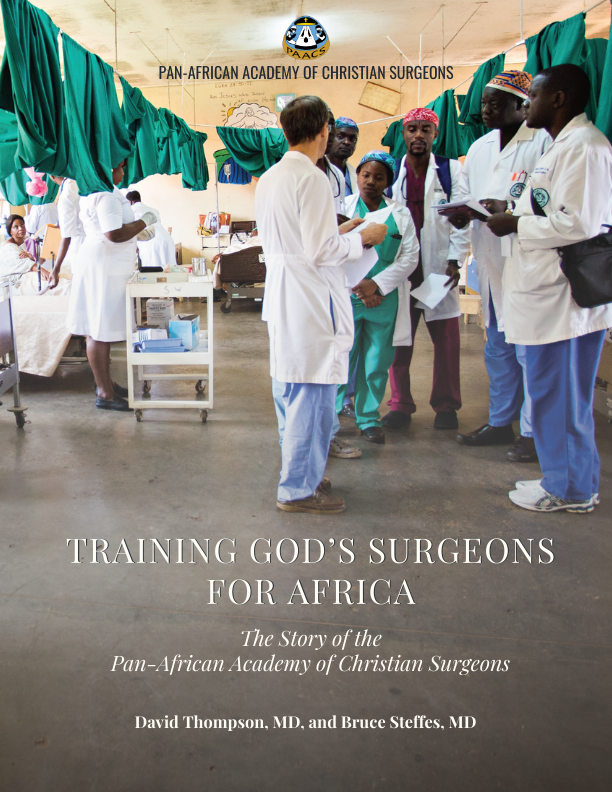 On February 14, 2021, PAACS turned 25 years old. To celebrate 25 years of God's faithfulness to PAACS, a new book outlining the history of the ministry has been written. Commemorative shirts are also available for purchase.
---
25th Anniversary Book
Training God's Surgeons for Africa: The Story of the Pan-African Academy of Christian Surgeons
On the 25th anniversary of the founding of the Pan-African Academy of Surgeons, this book has been published to commemorate the faithfulness of God and the sacrificial work of those who have paved the way for PAACS. The history of this ministry is detailed in this book along with inspiring stories from PAACS graduates and faculty. These testimonies display God's hand being upon the hands of PAACS surgeons as they bring hope and healing to the poor and needy in Africa.
Click HERE to learn more and purchase.
---
25th Anniversary Shirts
Show your love and support for PAACS with a new commemorative, special edition PAACS shirt. They are available in a wide variety of styles, colors, and sizes.
Click HERE to order shirts.