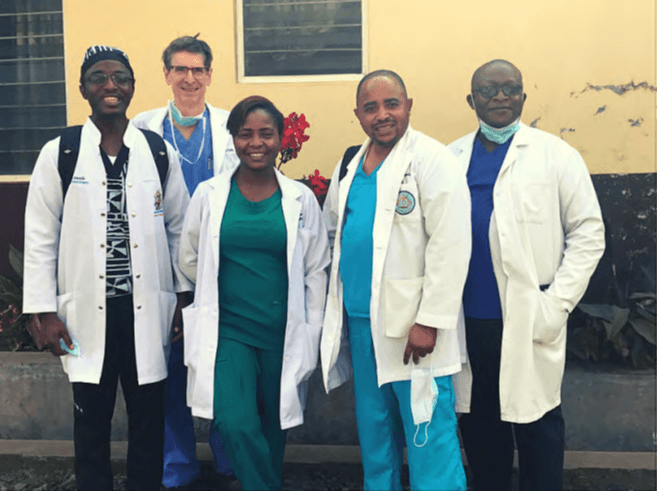 PAACS Head and Neck Surgery Programs
By Bruce MacFadyen, MD

God is blessing our current General Surgery residency and our Head and Neck fellowship programs in Cameroon; they are continuing to grow despite the intermittent conflict in the Northwest region of that country. Recently, the PAACS Board of Directors, recognizing the great need for Head and Neck surgeons in Africa, approved a second Head and Neck Fellowship training site at AIC Kijabe Hospital in Kenya. It will be under the leadership of Dr. Nathan Peterson and Dr. Chege Macharia, who was the first Head and Neck fellow trained under Dr. Wayne Koch and other visiting faculty at Mbingo Hospital in 2015. Since that time, Dr. Koch and associates have fully trained two additional fellows. The current fellow in training is Dr. Keafon Nchifor. Dr. Koch is joined in that endeavor by Dr. Stu Archibald. They hope to complete Dr. Keafon's training in 2023.

The Kijabe program will become the second PAACS Head and Neck fellowship and the third Head and Neck training fellowship in sub-Saharan Africa. The new Kijabe fellowship will be 18 months in length and will train one fellow at a time. It is now seeking approval to start training by January 1, 2023, from the Medical Practitioners and Dentists Board in Kenya. Another PAACS Head and Neck graduate from the Mbingo Head and Neck fellowship, Dr. Marco Faniriko, is now training residents in general surgery and Head and Neck operations in the new PAACS General Surgery training program in Madagascar.