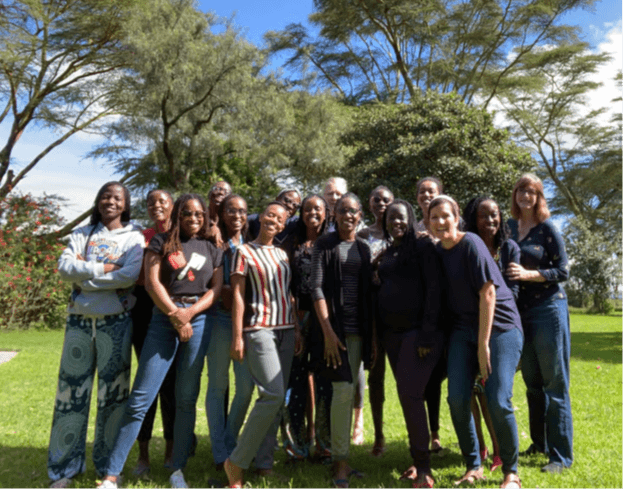 Women Surgeon's Retreat
At AIC Kijabe Hospital, Kenya
By Britney Grayson, MD
PAACS Pediatric Surgery Faculty at BethanyKids, Kenya
"Alone We Are Strong; Together We Are Stronger!"
I am thrilled to share an incredible report from the first (hopefully annual) Kijabe Women Surgeon's Retreat! Thanks to the generous support of our donors, we were able to take 18 women consultants (attendings) and residents (trainees) to nearby Lake Naivasha for three days of rest, relaxation, and community building. Our theme was "Alone We Are Strong; Together We Are Stronger."
On the African continent, less than one third of physicians are female. At one of our prior meetings, I asked for a show of hands as to how many women in the room had been discouraged in their pursuit to become a surgeon. Every single woman raised her hand. We all sadly share the experience of someone telling us that we should not become physicians or especially that we should not become surgeons.
Our theme was meant to acknowledge that we all made it this far through incredible strength, perseverance, and faith BUT, together we can go even farther. We want to be a group that encourages each other to seek God, be good people/wives/mothers/sisters/friends, be trained and train well, and serve our patients well. We also want to set an example for those that seek to follow in our footsteps.
Our time together was so full-- full of scripture and prayer, full of laughter and conversation, full of rest and life-sharing. We shared our struggles and fears and, while our discussions were confidential, I can tell you that there was so much power in speaking these things out loud! We formed and deepened relationships, and I know that every woman left the weekend encouraged and feeling part of something bigger than herself. Please continue to pray for our group, especially that God would strengthen the trainees who attended.