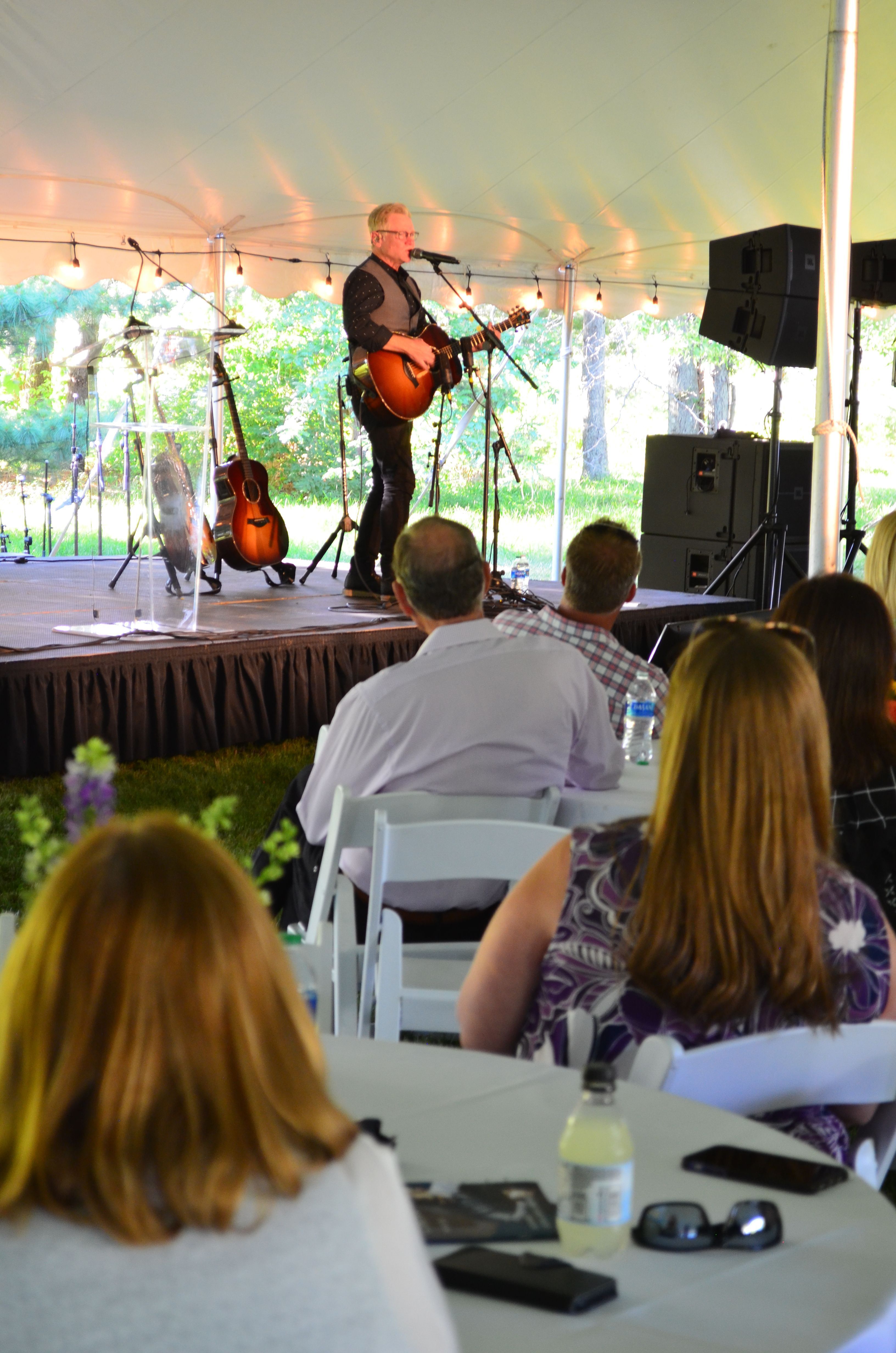 PAACS Holds Benefit Concert with Steven Curtis Chapman
PAACS had its first Benefit Concert on June 18th in Zionsville, Indiana, a suburb of Indianapolis. What a GLORIOUS event. We had none other than five-time Grammy award winning singer/songwriter Steven Curtis Chapman perform. This concert was made possible because of the generosity of PAACS supporters who sponsored the event.
We had approximately 130 attendees who enjoyed a night under the stars and listened to the inspirational music of Steven Curtis Chapman. In addition, Dr. David Thompson, Dr. Keir Thelander, and I spoke to the attendees about the work and impact of PAACS. The theme of the evening was "Here Am I, Send Me." Making the evening even more exceptional, a special guest speaker, Dr. Sam Fabiano, PAACS Graduate from the Bongolo program in Gabon gave his testimony about the impact of PAACS on his life and practice at CEML Hospital in Angola.
God was glorified through the course of the evening, and we are grateful for all who participated.