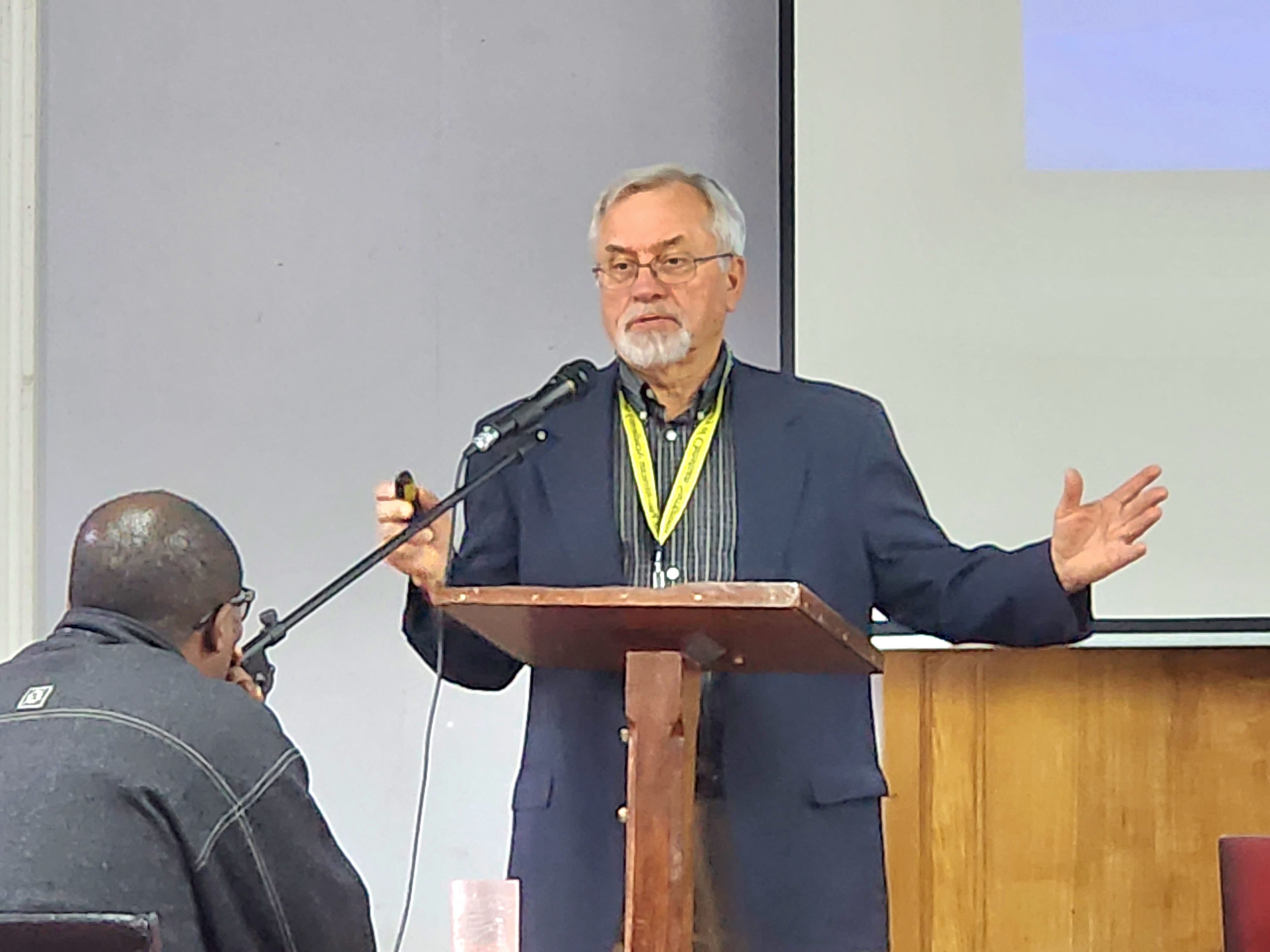 PAACS sponsored its Professional Development Conference from October 1-7, 2023, at the Brackenhurst Conference Center in Limuru, Kenya. The conference had 28 faculty members present.
Each day started with worship led by Dr. Rich Davis (Kijabe) and a message by Rev. Ed Scearce on spiritual leadership. These were followed by four 1.5-hour sessions daily on a variety of topics to help faculty become better teachers. The PAACS conference teaching faculty included Rev. Ed Scearce, Dr. Tom Robey, Dr. John Tarpley, Margaret Tarpley, MLS, Dr. Andrea Parker, Dr. Carl Haisch, Dr. Andrew Chew (Australia), and Dr. Jim Smith.
Dr. Tom Robey and Rev. Ed Scearce coordinated two sessions on a "Christ-Centered Surgical Training" and "Conflict Management in a Christ-Like Manner." Dr. Andrea Parker gave a talk on how to use "Artificial Intelligence in Surgical Education," which was new to most of us and has the potential of being a real-time saver for faculty. Dr. Carl Haisch introduced the topic of "Entrustable Professional Activities (EPAs)," which was recently introduced by the American College of Surgeons for American surgical training programs.
On Thursday and Friday, Dr. Wairimu Ndegwa (PAACS graduate) and Dr. Rich Davis ran the COSECSA Train The Trainers (TTT) program so that our faculty can be accredited TTTs, which COSECSA is requiring for surgical faculty. Attendees appreciated the spiritual emphasis in several sessions, as it is what makes a PAACS surgical training program unique because it places equal emphasis on the academic and spiritual curriculum of its programs. They also appreciated the practical teaching which would help them move their training program forward and they would be able to apply what they learned in their home training programs.