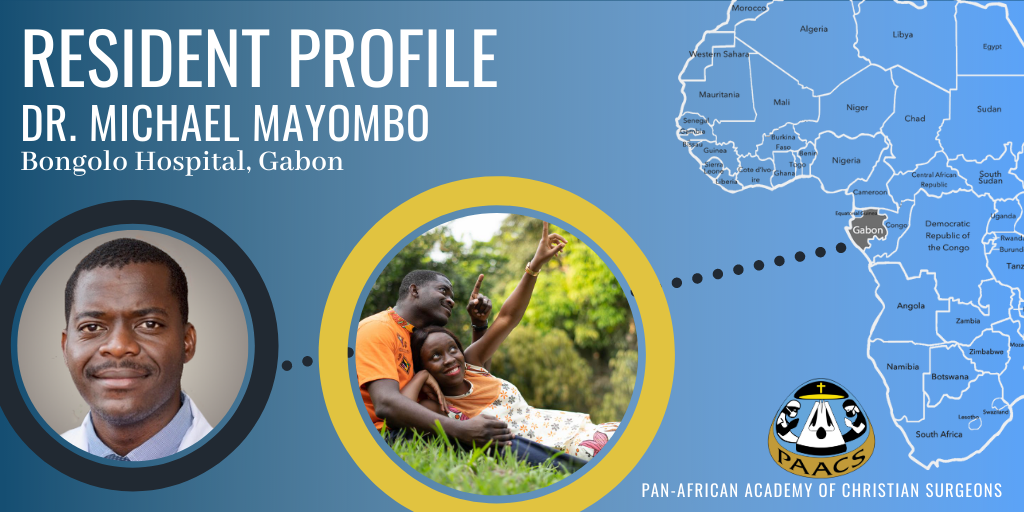 PAACS Resident Profile
Dr. Michael Mayombo
With plans to become a cardiac surgeon for his hometown in Gabon, Dr. Michael Mayombo believes that PAACS provides an important step towards fulfilling his dream. As a first-year general surgery resident at Bongolo Hospital, the PAACS program provides both a foundation of necessary surgical skills and a strong Christian training program. 

Dr. Mayombo appreciates that he is surrounded by mentors encouraging him to grow in his faith and share it with others. He's now praying with his patients prior to surgery and telling them about Christ. He also admires the devoted surgeons that have traveled from around the world to serve in Africa. They have made an impact on his life through their devotion to the poor in Africa and desire to improve medical care. 

PAACS residents grow both in faith and surgical skills. Through a solid foundation of quality surgical training, Christian values, and growth through leadership and biblical principles, they will be able to impact all of Africa for God's glory.