Ed Scearce ThM, DMin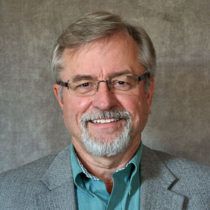 Ed Scearce, ThM, Dmin, Spiritual Dean
Contact Information:
Telephone: 309 530 6668
Email Ed
At a very young age, God placed two inescapable desires in Ed's heart; the calling to pastor and the urge to travel to places around the world. Much to his amazement, God has brought both of these to fruition. Growing up in a rural section of Virginia, Ed realized he did not know any wealthy pastors and thus turned his attention to the business world. However, the call of God was inescapable, and at 28, he recommitted his life to Christ and began preparations to enter pastoral ministry.
He is a graduate of Liberty University and holds the Masters of Theology degree from Dallas Theological Seminary and the Doctor of Ministry degree from Trinity International University.
Altogether Ed spent 19 years in the business world prior to entering full-time ministry in 1988. Upon graduating from Dallas Seminary in 1988, God granted him his childhood dreams. Immediately after graduation, Ed joined a ministry that focused on assisting congregations in their evangelism and discipleship efforts. This ministry took him to not only many places in the United States but numerous times and places in Eastern Europe and West Africa. Over the years he has trained hundreds of individuals on their journey of becoming fully devoted followers of Christ. 
In 1998 Ed accepted the invitation to become Senior Pastor of Grace Church in Normal, Illinois. He spent twenty years at Grace while at the same time continuing part of his ministry internationally. In the summer of 2016, God began to stir Ed's heart about spending more of his time in ministry at various locations around the world. After much fasting and prayer, Ed and his wife Lea felt convinced God was leading them down a new road. Not knowing exactly how or where this road would take them, they took a step of faith. In May of 2017, Ed shared with key elders at Grace Church what he felt God was asking them to do. While the elders were very surprised by his resignation, they were not surprised as to the reason why.
Four days after submitting his desire to step down from his post at Grace Church, Ed received an email from the Executive Director of PAACS, Susan Koshy, inquiring if he would be interested in applying for the position of Spiritual Dean. Prior to this email, he had no idea who Susan was. God's timing is always on time!
After much dialogue, interviews, and prayer, Ed accepted the invitation from PAACS in November 2017 to join their ministry as the Spiritual Dean. He brings with him many years of experience as a pastor and as a professor in the academic arena. Ed believes his mission from God is "to equip Christian leaders to realize the fullest potential of their God-given ministry".
Ed stated, "I join the PAACS team with a grateful heart and a great expectation of what God desires for PAACS to achieve." He quickly added one of his favorite verses; "Now to him who is able to do far more abundantly than all that we ask or think, according to the power at work within us, to him be glory in the church and in Christ Jesus throughout all generations, forever and ever. Amen."    Eph 3:20–21 (ESV)
Ed and Lea now live in Florence, South Carolina. They have four children and seven grandchildren.