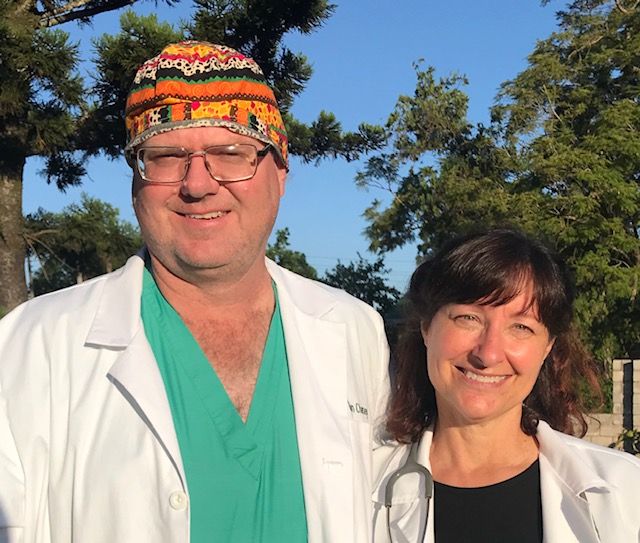 My time in Malawi from January 2020 to July 2020 was such a blessing. Working in the USA for 6 months and Malawi for 6 months has been a successful adventure so far. Even in this time of uncertainty due to COVID-19, God has provided. My wife, Karla, a pediatrician, came with me but had to rearrange a quick flight to get home before the country shut down. This led to spending more time apart than we had planned on. Due to the travel restrictions, I also spent an extra month more than planned and had to arrange a charter flight to get home, but everything worked out. Praise God!
Working 6 months at Malamulo was such a joy, especially working with the residents and staff. Being able to get to know people over a longer period helped bond our relationships. In addition to operating together, I so enjoyed Bible study time as well as studying and discussing the spiritual curriculum. Watching the residents in action and helping in their education was a highlight.
Dr. Moses Kasumba's leadership in directing the program was great to see especially since he is a recent 2017 graduate. He is a credit to his trainers. His testimony and journey to this point in life has provided him godly wisdom.
With all this said, the most amazing thing I witnessed was the ability of the surgery attendings and residents to provide high level care with so many obstacles in the way. Daily, there were challenges of poor working equipment, a lack of surgical gowns or drapes, malfunction of the autoclave, poor administrative support, no orthopaedic plates or nails, as well as many other hurdles. I know that many other PAACS programs experience similar issues and it is a testament to our staffs and residents that they keep things going.
Living with the persistent challenges at our programs does take its toll over time. Let us pray and give support to the residents and attending surgeons that keep these programs functioning by doing GOD's work of sharing the gospel and training and serving others. Pray with us that COVID-19 will not affect our travel as we consider returning to Malawi in 2021. We are thankful for the prayer and support of us and are excited to be a part of the vision PAACS has for Africa.