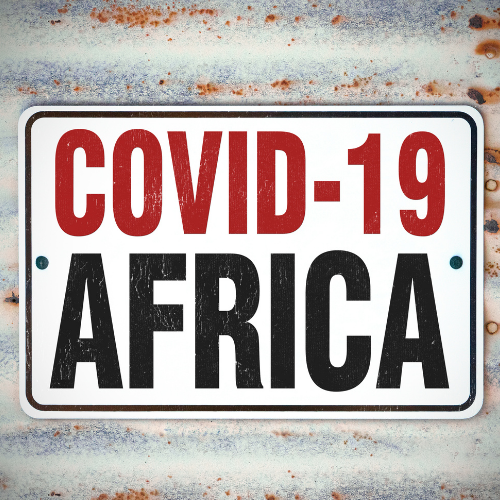 As the city of New York was in the throes of dealing with COVID-19 earlier this past spring, the virus was just starting to have an impact in Africa. It could be predicted that initially COVID-19 would hit the larger cities and after some time, would make its way to the more remote areas, where the majority of PAACS hospitals are located. Many of our PAACS partner hospitals shut down elective surgery early, only to realize COVID-19 was delayed in its arrival so they opened back up. Subsequently, a few hospitals felt an obligation to shut down elective surgery again. Many of the challenges of dealing with a pandemic in low resource environments are not new.
PAACS programs have been impacted in many ways: there have been less elective surgeries for resident education; a few expatriate faculty members left Africa due to their own high health risks; others could not return as planned due to travel restrictions; and immigration issues were sometimes problematic.
 As the crisis in Egypt was growing, Dr. Sherif Hanna, after much reflection and heart wrenching prayer, decided to leave Harpur during this time. Dr. Jim Brown had returned to the United States for family reasons and was unable to return to Cameroon due to the government-imposed travel restrictions. Only recently was Dr. Brown able to return.
One of the major impacts has been the impossibility of travel for short term volunteers. The usual number of visits to all PAACS programs combined is a robust 15-20 visiting surgeons a month. The numbers began drying up in February and by March no one was traveling. Until now, no short-term visitors have been able to travel. Five months of a heavier than normal load on the backs of our faculty amid a pandemic has resulted in very weary faculty members and residents. Thankfully, a minimum number of consultants remained at each site and no programs have been shut down due to the pandemic.
Mary Everett, the head of the placement team at World Medical Mission, gave statistics that show the broader picture. Starting in March, 316 short-term trips have been cancelled and only 213 trips completed for the 8 months. They currently have only 10 short term faculty on the field and only 35 scheduled for the remainder of the year. They hope with travel restrictions beginning to lift that more can go during the remainder of the calendar year, in comparison to 804 trips in 2019.
Some PAACS sites saw major influxes of COVID-19 patients and other types of patients as local government hospitals chose to close due to fear of the disease. Other PAACS sites were thankful to have local, coordinated government responses to the pandemic such that all COVID-19 patients were handled by government designated sites. These extra burdens on the hospitals come at a time when their revenue has decreased sharply. Since elective surgery is the main income generator for most mission hospitals, cancellation of elective operations has created increased financial strain at all PAACS partner hospitals. Please pray for these hospitals and the patients who may have resisted coming during the pandemic and are now suffering complications of their surgically treatable problems.
Additionally, COVID-19 has resulted in the cancellation of many valuable conferences. The COSECSA Annual General Meeting slated for December is cancelled and the oral exams for both MCS and FCS levels have been impacted. The written MCS and FCS exams are going to be attempted on September 2 using both a combination of written and online testing techniques. The MCS oral exams will be in early December using a combination of in-person and video conferencing platforms. The FCS oral exams have been pushed off until 2021. How that will impact these surgeon's ability to enter the workforce remains to be seen. Pray that the Lord will make up for these losses in the residents' education. May He make a way, even when we cannot see it clearly.
We are deeply thankful to the Lord that despite some PAACS residents and faculty members falling ill with COVID-19, none have died and almost all have returned to work. Some are still in the latter stages of recovery. Praise God for His protection over PAACS residents, faculty members, and graduates.
 Please continue in prayer as the battle against the virus is not yet over in the USA nor in Africa. May the Lord open doors for short termers to return to Africa to help spell these weary surgeons. Pray for wisdom for the PAACS administration regarding travel to our sites and to attend graduations this December 2020 and January 2021.