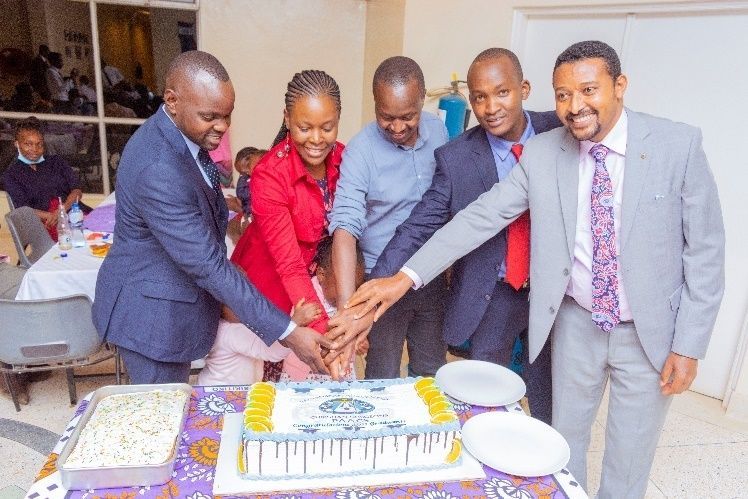 The 8th PAACS-Tenwek commencement exercise and graduation ceremony was held on the 29 January 2021.
Tenwek Hospital held its graduation ceremonies for graduates from the Orthopaedic, General Surgery, and Cardiothoracic Programs. Graduates included Dr. Marvin Wekesa from the Orthopaedic Program, Drs Kimutai Sylvester, Sinkeet Ranketi and Fridah Orwa from General Surgery, as well as the first ever PAACS Cardiothoracic Surgeon, Dr. Arega Fekadu. The three general surgeons were graduates number 16 through 18 in General Surgery (PAACS certificate numbers 112 – 114 and PAACS general surgery graduates 94-96). Marvin Wekesa is the 4th Ortho graduate from Tenwek, the 7th orthopaedic graduate overall, and PAACS certificate #115. Arega Fekadu was the first Cardiothoracic Surgeon from Tenwek and PAACS, and was the 116th surgeon trained by PAACS.
The ceremony was graced by PAACS Executive President Dr. Keir Thelander and the Bishop of the African Gospel Church, Rev. Dr. Langat. The day prior to the event, the residents held a roast and toast session for all the graduates. As has been the tradition, there were photos done in the morning of all the teams. This year, due to the effects of the pandemic, there was social distancing in the meeting room as well use of masks. It was blessing that they were actually able to hold an in-person graduation ceremony, as this is always a highlight for all residents.