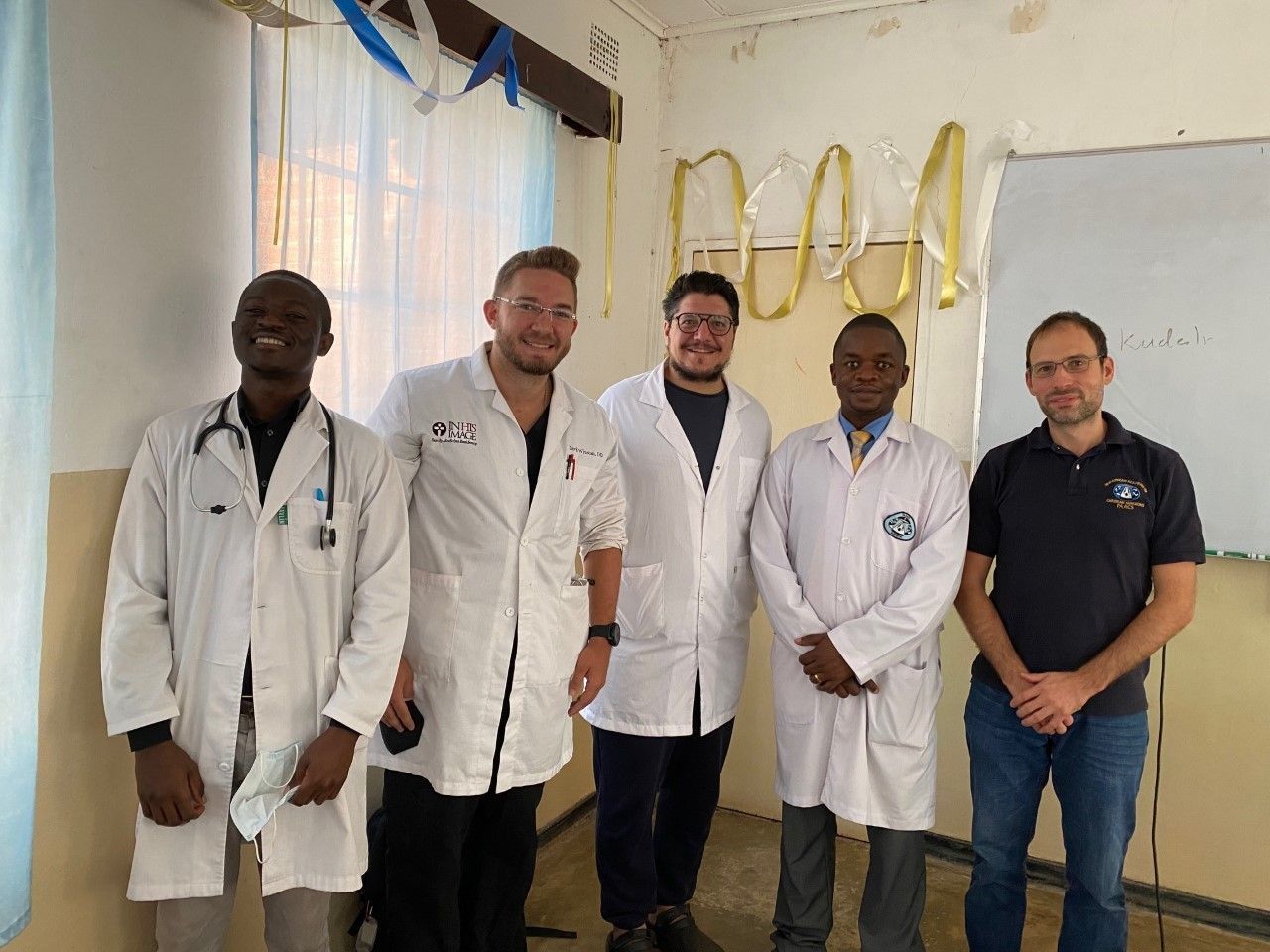 A few short years ago, no one would have guessed Nkhoma Hospital in central Malawi would be launching a PAACS residency in 2022. They didn't even have a single surgeon, after all. But God was on the move… First Dr. Jens Vaylann would move to Nkhoma in 2019 after spending two years in Kenya at Tenwek Hospital. Jens had a vision to start a new PAACS program and the energy to get things rolling. A few months later, he was joined by Dr. Yamikani Limbe, a graduate of the Arusha PAACS program and the only Malawian PAACS graduate anywhere thus far. In January 2020, Nkhoma received a grant from African Mission Healthcare to build up facilities for a training program. The Medical Benevolence Foundation also generously helped to support Nkhoma Hospital and some of the faculty for the PAACS training program.
However, a couple of barriers still remained. As you may know, it takes three surgeons to start a PAACS program. There's also a requirement to have an ICU. Well, oddly enough, also in January 2020, Dr. Beth Stuebing (who was born in Zambia and has been part of PAACS in the US) left her trauma surgery/ICU job in the US and started searching for where God could use her back in Africa. The answer was pretty obvious. She arrived in Malawi in August 2021.
Nkhoma will officially start our general surgery training program in January with our first residents: Dr. Caleb Kapengule and Dr. Vitu Mwafulirwa, both promising young Malawian doctors. We also have two more faculty members arriving in the next six months: Dr. Wanda Lam from the US, and Dr. Bernhard Widmann from Austria. We recently learned that will mean we have more general surgeons than any hospital in Malawi! To accommodate all these future cases and patients, we are finalizing plans for a new surgical and maternity center which will house adult and neonatal ICUs as well as space for PAACS education. We've had two containers of equipment arrive in the past month, and we have several nurses taking critical care and anesthesia courses in Kenya this year to prepare for our surgical and ICU growth. Pray with us for all these transitions and growing pains, and that all the funding for the new building is secured soon. And rejoice with us for all that God has put in place for this moment!
Social Media Post:
PAACS is so excited to announce the launching of a new General Surgery program at Nkhoma Hospital in Malawi in January of 2022. We are very grateful for our partnerships with MBF and AHM