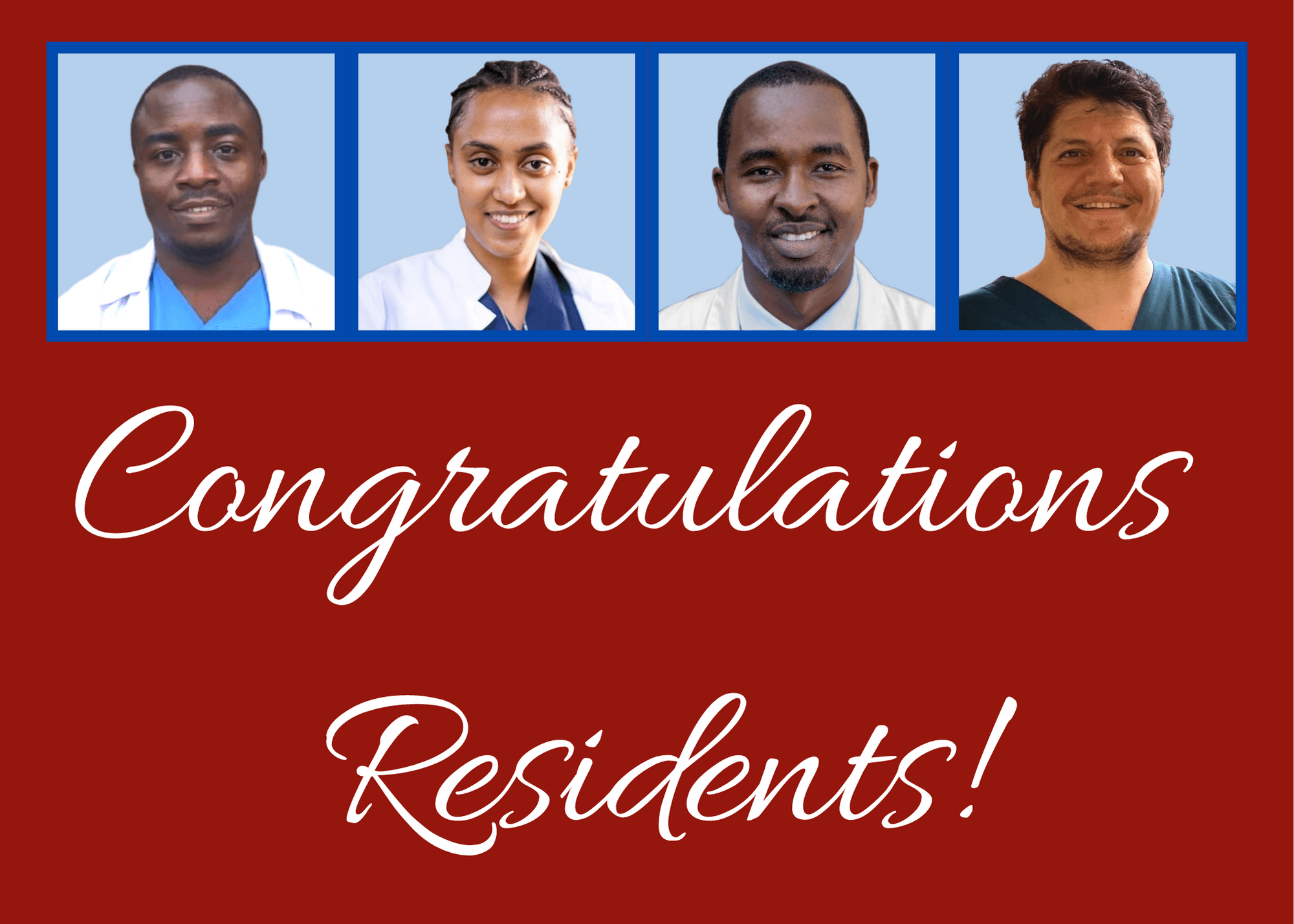 Annual General Surgery In-Service Exams
On June 3rd and 4th, PAACS General Surgery In-Service Exams were administered at eleven different PAACS sites. Thirty first year and twenty-four second year trainees sat the exams, the largest number ever. This junior exam is more heavily weighted towards basic science questions. The overall statistics included an average of 69% with a very respectable KR20 of 0.88.
Congratulations to second year Mbingo resident, Dr. Paul Shu, who scored the highest overall. Additional congratulations to 1st-year trainee, Dr. Kalkidan from Soddo, who scored the greatest above passing. A curve of 0.5% was implemented resulting in forty-four trainees being successful and ten trainees who will be required to sit the remediation exam at the end of July.
The senior exam was taken by forty trainees, another record high. One question was thrown out. The average was 69.3% with an acceptable KR20 of 0.70. Congratulations to Dr. Armia Samuel, previously from Harpur and now of Mbingo, who scored the highest on the exam. Congratulations to Dr. Yves Yankunze from Tenwek Hospital who scored the highest above passing. A curve of 2.5% was implemented this year. Five trainees were not successful on the exam and will be required to sit the remediation exam.
Another successful year of exams is on the record. Congratulations to all who passed, and prayers and encouragement to those who were not able to at this time. We thank the Lord for the hard work and dedication of these ninety-four men and women who sat the exams. We also appreciate the dedication and time taken to prepare the exams by Drs. Carl Haisch and Steve Doane. An additional thanks to all who reviewed the exams for suitability and fairness.
Annual Neurosurgery Exams
The PAACS Neurosurgery exams took place on June 8th at Tenwek Hospital in Kenya. Three residents sat the 200-question exam. Thanks to PAACS Neurosurgery Program Director, Dr. Will Copeland, who assembled the exam. Special thanks to Christopher Gross for his participation in preparing the question format and technical aspects.